Display refers to digital advertising formats using images and visuals. Display is the term used for standard forms of online advertising. It is one of the first forms of digital advertising. It was created long before Search was broadened by search engines such as Google (from which Google gets most of its revenue).  Display seems to be a more and more out-dated notion since market place keeps on evolving.  Other formats are more likely to use graphic design in their process, which is why it is important to distinguish the different kinds of advertising graphics.
How does it work?
The process is simple. Publishers who want to earn money thanks to advertising dedicate a space on their page for the purpose of display. The dedicated space might be represented under the form of different formats. (See all the formats on our formats page).
Once the publisher has decided to display ads on his page, he gets in touch with an ad sales house (or possibly several). The agency sends a piece of code to the publisher so that he places it where he wants the ad format to be displayed. Once the code is placed, the agency diffuses the ads provided by advertisers who have chosen to outbid on the selected format. Then, the advertiser pays both the publisher and agency. The Moneytizer and traditional media agencies are based on this principle.
Some examples of digital ad formats
MEDIUM RECTANGLE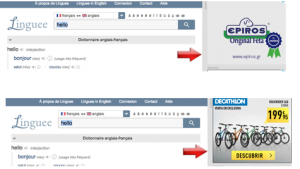 SKYSCRAPER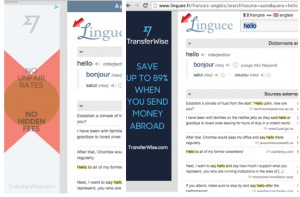 If you need further information about display and on how to implement ads on your website, do not hesitate to visit our Help & Support page. Otherwise you can directly get in touch via our Contact page or on social media.