Today we are introducing you to the most influential female executives of the world of online advertising. Digital and in particular mobile are experiencing a powerful year on year growth, making it the medium of today and tomorrow (considering that the connected watches market isn't big enough yet to play a part here).
Identifying the key players within this market, it's clear that behind every big brand name, there is one key person heading up the innovative and flexible strategy team, pushing positive numbers forward. So talking about women, who are these individuals?

#5 Sara Clemens – Strategy Manager for Pandora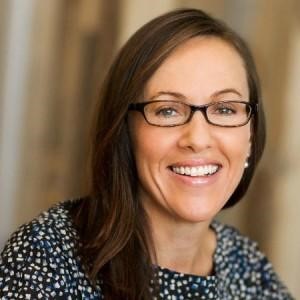 At Pandora, Sara Clemens is in charge of the department of Growth and Strategy. Before joining the group, Sara worked in Redmond US for Microsoft but was also familiar face at LinkedIn and Greylock Partners – both important investors for digital innovation.
During her second semester at Pandora, Sarah leveraged the significant growth of the bands mobile traffic supporting the devices heavily within their Marketing campaigns in order to increase year on year sales numbers. Her strategy paid off with results showing a gigantic 167, 5 out of 218.9 million $ being delivered from mobile audiences, which is an increase of 50% from the first half to the second half of 2013.
#4 Deborah Liu – Facebook Platform Product Manager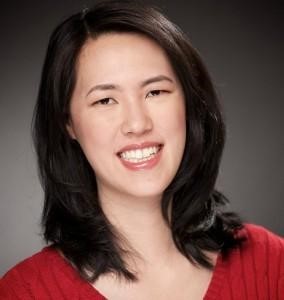 Deborah's carreer at Facebook began in 2009, arriving from previous roles at Credits and PayPal. Facebook back then being very desktop focussed, Deborah had to work hard to push for the app development, being more of a necessity rather than a key focus. But the change in strategy paid soon off with the BusinessInsider revealing in 2014 that ad income represented more than 90% of Facebook turnover amongst which Mobile represented 62% of its revenues. As how far the app downloads have increased year on year is unfortunately not definable due to Facebook not sharing defined numbers, but figures are without a doubt incredibly high.
#3 Janae McDonough – Partnership Manager at Twitter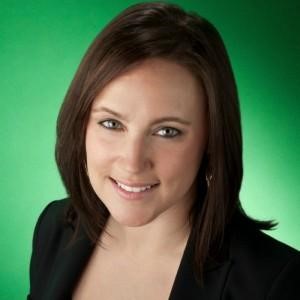 McDonough started at MoPub, a company which was bought by the microblogging social network for 350 million dollars in 2013. At MoPub (world largest ad server and RTB platform), the young employee managed the company's marketplace and was there for a key person for Twitter due to buying MoPub for exact this reason. After the acquisition, McDonough quickly managed budgets of 100 million $ per year, with a huge part of this being mobile. With introducing this ad marketplace Twitter established its place beside Facebook trading desk and managed to carve out a place for itself among the major web actors. Beside this, Twitter has also recently surpassed Yahoo! on the forefront of mobile advertising with mobile ads representing 81% of Twitter's revenues showing a year on year increase of 129%.
#2 Susan Wojcicki – Youtube CEO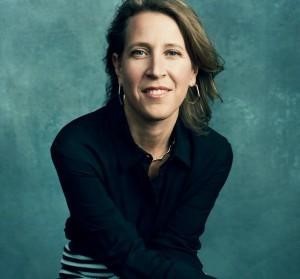 Being Google's little sister and achieving 15 billion views per month it's needless to say that YouTube is a key player within the field. The company was created more than 10 years ago by four young engineers and is seen as THE video platform even if competition is getting tougher with Vevo and Metacafé.
Before joining the YouTube team, Wojcicki was the Advertising and Sales Vice President at Google before reaching the position of CEO for YouTube two years ago (the platform was bought out by Google for more than one billion dollars short after it was launched). Leading the brand in line with Google's overall strategy, Susan supported the development of user experience on mobile devices heavily, pushing also the ad development forward.
Today, YouTube is overall valued at around 40 billion dollar. Nearly 40% users' viewing time is spent on a mobile device.
#1 Carolyn Everson – Facebook Vice President of Global Marketing Solutions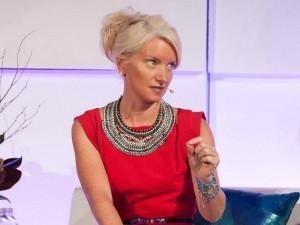 Carolyn Everson climbed her way to the top holding various powerful positions at MTV and Microsoft and was finally poached by Google in 2011. Everson was appointed to review Facebooks ad system and bringing business reality back to the social network, due to ad revenue declining and users feeling disturbed by the ads intrusive nature.
After her arrival in March 2011, staff at Facebook stopped ignoring phone calls from ad agencies and began treating them with respect. The structure was changed to a more native and premium feel, bringing Facebook back to the top and Everson with it.
Facebook now makes $1 billion every quarter in ad revenue, and the company bends over backward to find new ways to engage with advertisers.