As most companies The Moneytizer started activity in one country only (FR) and expanded with the start of April internationally (UK). With the additional country we didn't only have to translate our website, but also adapt our social media strategy on both Facebook and Twitter which is key but not easy.
In terms of Social Marketing, both are THE vehicles to reach your target audience but handling a multilingual Facebook page can be very challenging for companies. Having tackled the challenge ourselves, we pulled together the tips below on how to manage your international community more efficiently.
Options:
Create a page for each language or country (ex: Name of the company UK, Name of the company US…). This makes it possible for you to manage content easily depending on language or country.
Note: Having more than one fan page might dilute your readers' attention and requires more managing resource.
Have one single page for all your fans and multiply your posts for each audience. In this case, you are able to have each post targeted to your linguistic communities
Note: With this strategy you run one single page but it is highly possible that your fans feel bothered by the excessive amount of posts.
Have one single page and precisely target the audience of your posts. As an international company, we believe that this is the best solution: one page allows you to handle your entire multilingual community, but through targeting you can define who sees which posts.
How enable this targeting option on FACEBOOK?
At the top of your page, click on "Settings"

Click on "General"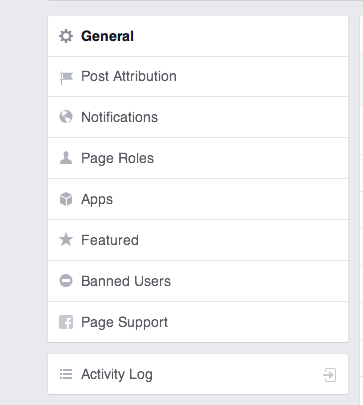 Select the box to activate the option "Targeting and Privacy for posts"

Select the location or language of your audience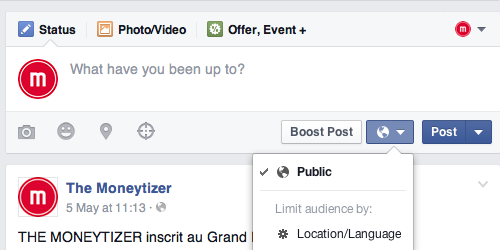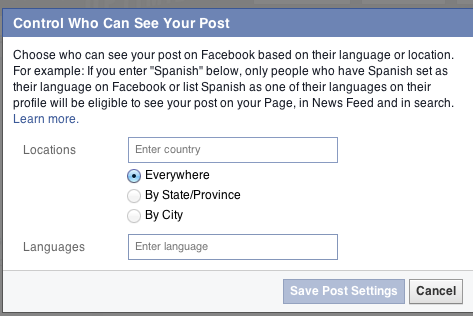 Disadvantage of Facebook language targeting
In order to know the communication language of your fans, Facebook automatically selects the language the user choses while registering. In other words, if you are francophone but using the English version of Facebook, it is highly possible that you can't see "French" targeted posts. A great amount of people use Facebook in English, which means that you can possibly loose a part of your audience if you target "too much".
If we take the example of an Italian Facebook fan who perfectly understands English but has his Facebook language set to Italian, he will not see a post which is only targeted to English speaking users.
There are two possibilities to avoid such a downfall:
Always add English to your linguistic targeting meaning you always have an additional "default" language.
Post essential messages without using any linguistic targeting option in the main international language (often English).
Hope this will help with your strategy! Happy Facebooking!