Inread is a video format which is also known under the name "outstream". As for blogs or other editorial websites it is the perfect fit because it can be inserted within your content in-between articles.
It is one of the most adapted and used formats to attract web users and lead them to the heart of your editorial content.
The video starts automatically as soon as more than 50% appear on the screen. If the video is not visible, the video stops. Once the video was seen, it totally fades away and articles reappears.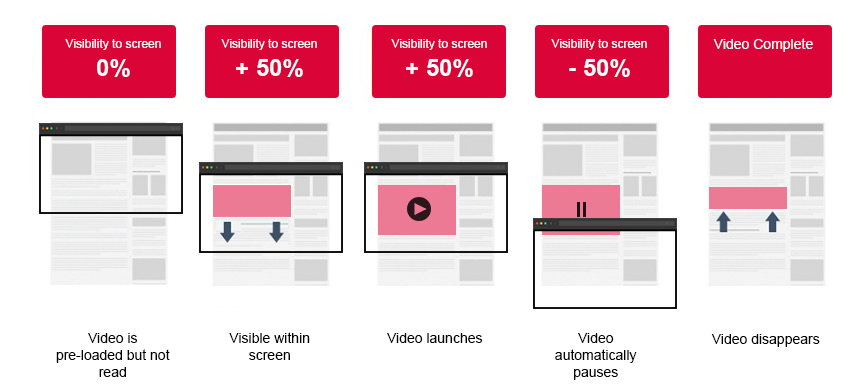 Good to know: :
It does not hide the content to which it is associated
There is no waiting time to have access to content
The sound is only launched if you hover over the video (it does not distract the user from reading)
The users reading flow is not disturbed, as it does not appear on a new page. Inread allows the user to receive additional articles we know you are interested in
It appears within the visual route of reading, at the center of the page. It would be more intrusive to have a surrounding format disturbing the player than appearing in the center
The video is of short length and the player closes when it has finished
It is one of the most lucrative formats
⇒ Therefore, the format is both non-intrusive and lucrative. It seems almost like an animated form of editorial advertising within a magazine.
Insertion of the tags :
The tag must be placed in the head of your editorial page (tag <head>), so the ad will be displayed automatically between two paragraphs of the page.
⇒ See more about process on WordPress
<script src='http://cdn.stickyadstv.com/prime-time/intext-roll.min.js?zone=14891&auto=true&amp;lang=fr&amp;logo=false&amp;soundoffmsg=Ad%3A%20Sound%20Off' type='text/javascript'></script>
Example of Inread code

  After the insertion of the tag, there is a short delay before the inread is launched/starts/is displayed.
This format does not a 100% fill of your inventory (ad spaces), therefore it won't systematically be displayed.